African American Fundraising
You Or Your Organization Can Make Extra Money This Spring!
Black Churches, Schools, Groups and Individuals can Make Money with the Shades of Color African American Fundraising Program! Earn a 40% profit for extra income and resources selling our inspirational Black Gifts. Begin your sales campaigns February and go several rounds through Summer to maximize your earnings.

Show your catalog to friends & family to generate sales. No upfront costs to participate. You may also purchase samples to show the high quality of Shades of Color's unique gifts!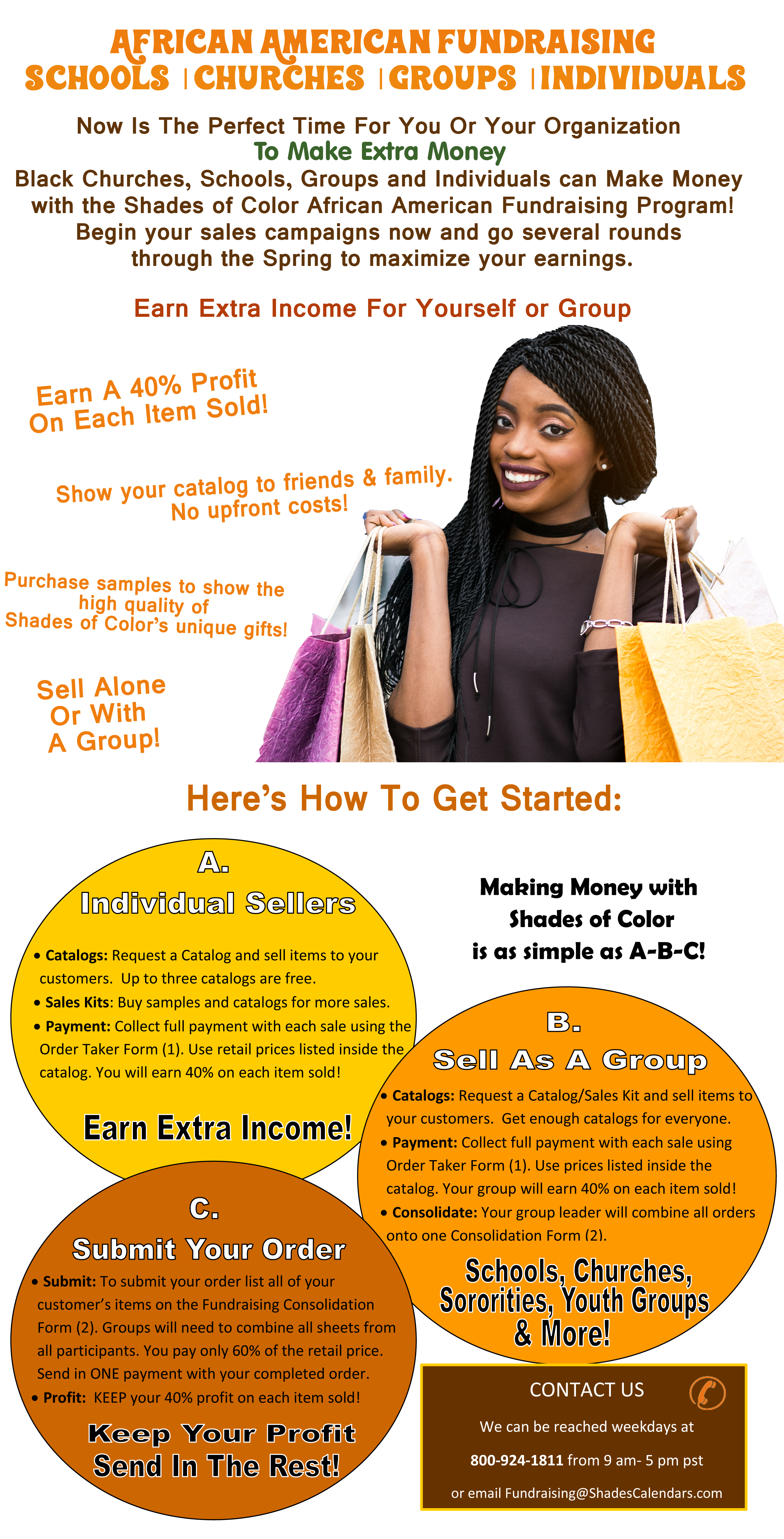 Simply follow these simple steps to get started:
Join Our African American Fundraiser Program
Start Selling
Keep Your Profits & Submit Your Order
Distribute the Products To Your Customers
Watch our brief introduction on how easy it is to MAKE MONEY with Shades of Color Fundraising:




We have been creating African American Gifts that UPLIFT and INSPIRE for over 22 years. We look forward to partnering with you!